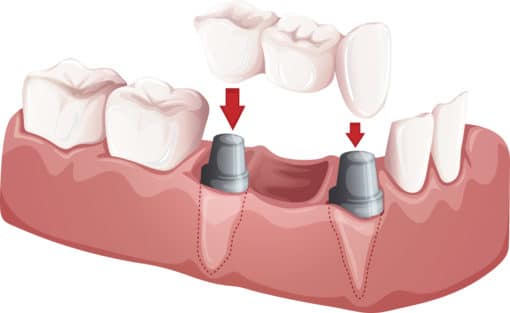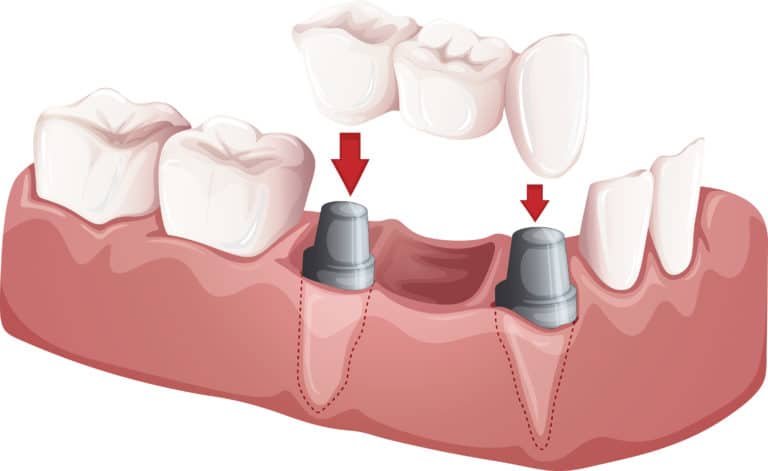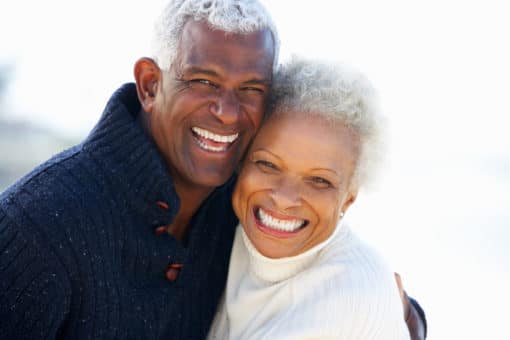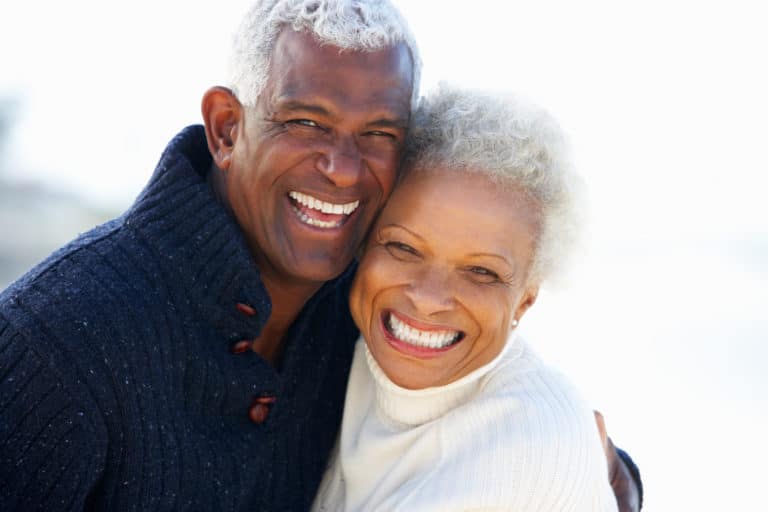 Bridges
Bridges are used to replace one or more missing teeth. They fill the vacant space using a false tooth with a crown on either side. Bridges are made from gold, metal alloys, porcelain or a combination to ensure that they are strong and durable.
A bridge can enhance your smile, restore the ability to speak and chew properly, maintain the shape of your face, and distribute your bite properly by replacing teeth and preventing your remaining teeth from drifting out of position.
The process of making a bridge begins by creating abutments (posts) out of your existing teeth where the bridge will be attached. The process is the same to how a crown is prepared.The dentist will often remove and replace any old fillings in these teeth to ensure that there will be no decay present underneath the bridge. These are called build-ups. After the abutments (posts) have been created, an impression (mold) is taken of the area which is then sent to a dental lab. The lab uses the impression to create a custom bridge that will fit properly and will feel like your natural teeth.
A temporary bridge of acrylic will be made while you wait for the lab to create your permanent bridge. This will protect the abutment (post) and gum area and look more appealing than having a missing tooth. At your next appointment, you will have the permanent bridge placed on the abutments (posts) and then cemented with permanent cement. Regular recall/hygiene visits are strongly recommended to maintain your investment.
VISIT US
---
Mailing Address
40 Kodiak Crescent, Units 11-12
Toronto, ON, M3J 3G5
HOURS OF OPERATION
---
Monday: 7:30am - 5:30pm
Tuesday: 7:30am - 5:30pm
Wednesday: 7:30am - 5:30pm
Thursday: 7:30am - 5:30pm
Friday: 7:30am - 5:30pm
Saturday: Closed
Sunday: Closed