Like many other global industries, dentistry has benefited from the computerization of many processes, and opened new doors to improved patient care. It is a very exciting time to be a dental professional and a dental patient. Understanding (and keeping up with) the innovative changes happening in dentistry keeps us at the forefront of dental technology.

Digital Dentistry at Klausz Dental Laboratories
We accept STL files from all of the most popular scanners.
As technology is constantly progressing, our laboratory is evolving to meet the changing needs of our clients. This is how we've been able to build and maintain relationships with our clients for over 50 years.
We are proud to announce that we've become a Cadent iTero Partner Laboratory, a Lava Chairside Oral Scanner (C.O.S.) Affiliate Laboratory, a Trios-3Shape Laboratory, a Carestream Registered Laboratory, and now a Cerec Enabled Laboratory and Medit Digital Centre.
We can accept all STL files that can be captured in your office.
Digital files sent to the lab allow us to create 3D printed models and fabricate your restorations and appliances to the highest quality possible with precision and accuracy.
We can accept digital scans from clients who choose to go digital.
If you're looking to invest in the future of digital dentistry, be sure to consult with you lab for insights and guidance.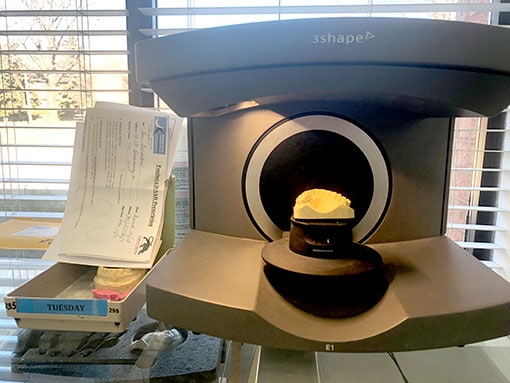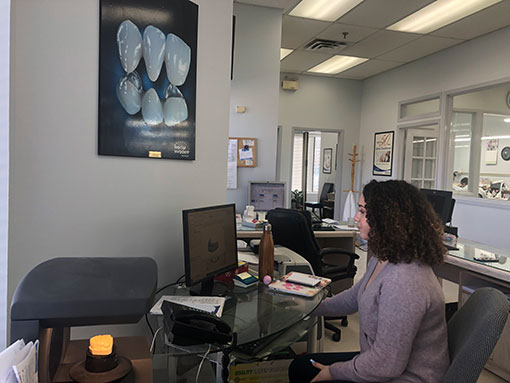 A Virtual Treatment Plan for Your Patients
Patient Friendly – Closeups, Portraits & Animations
Patients love it as they get to see their new smile before treatment begins. Dentists and treatment plan co-ordinators appreciate it as the ultimate communication aid. Each case is designed to a prescribed treatment plan and not cut-and-paste.
We are proud to be able to offer our clients the power and the versatility of the next wave in dental communication. We are now able to provide you with a Digital Smile Design, in ready to print full color, of what your patients can expect from today's cosmetic dentistry.
Educated patients are more likely to commit to sophisticated treatment plans when they can actually see the treatment goal.
You can choose from just a Close-up Smile Design or provide a more powerful Close-up & Portrait Smile Design Combination.
The advantages are clear:
Patients see their new smile – before treatment
Our life-like designs are clinically achievable
Inspiring & motivating for your patients
Full colour high resolution prints are possible, personalized to your office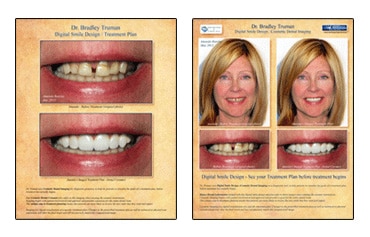 Provide photo quality prints for your patients!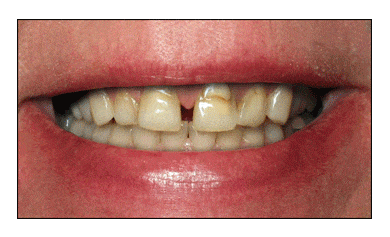 ANIMATIONS are an exciting, intuitive communication tool!
3 Easy Steps to Digital Smile Design
Do more of the kind of dentistry that you want to do!
Smile Designs are designed to be clinically achieveable as per your treatment plan specs
Approval photos allow you to approve of or request changes to a Smile Design
Closeups & portrait Imaging – fully personalized
Produce high-resolution colour prints for your patients
The ultimate communication / consultation aid
Animations TOO! – details the treatment plan in seconds / email them or use them as website content
1 or 2 photos is all we need!
Turnaround time is usually 2-3 days
Ask us about 1st case

$pecial Pricing!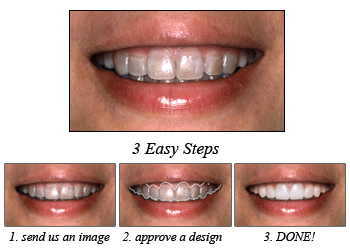 We are proud to announce that we're the first dental laboratory in Canada to be granted access to the Canadian Dental Association's SecureSend Portal.
Send Information In Seconds
CDA SecureSend is a simple-to-use system that allows dentists to exchange patient documents in a secure fashion. You can now send us your patient notes, designs, pictures, and digital scans knowing that you are protecting your patient's right to privacy.
Keep Patient Data Confidential
Unlike email, CDA SecureSend meets your legal obligation to safeguard the confidentiality of patient data when sending patient information electronically.
It's as simple and as quick as sending an email
We're always looking for ways to improve on the way we communicate with our clients. Listening to your concerns and finding solutions to meet your needs is at the heart of what we do. So when we say, "Working Harder And Smarter For Your Practice!", we mean that we're finding solutions for each of our client's specific needs and challenges, whatever they may be.
Communication is the key!

Looking to the future of digital dentistry is just another way we are,
"Working Harder and Smarter for your Practice!"
VISIT US
---
Mailing Address
40 Kodiak Crescent, Units 11-12
Toronto, ON, M3J 3G5
HOURS OF OPERATION
---
Monday: 7:30am - 5:30pm
Tuesday: 7:30am - 5:30pm
Wednesday: 7:30am - 5:30pm
Thursday: 7:30am - 5:30pm
Friday: 7:30am - 5:30pm
Saturday: Closed
Sunday: Closed