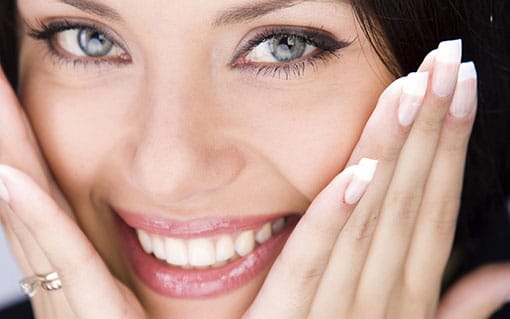 When was the last time you inserted a crown with very little occlusal adjustment? If your answer is "Never", then you need to experience the best of crown and bridge, combined with our Exclusive Bite Equilibration Technique, which was developed to eliminate most chair side occlusal adjustments. Now that we have created a crown that fits, with virtually no adjustments, how can we achieve a great aesthetic result? The taking of a shade is more than a quick color match; it involves a discriminating eye combined with the latest digital technology. At Klausz Dental Lab, we are proud to offer this invaluable service, and once again, not only do we want to meet your expectations, but we try exceeding them.
Our Exclusive Bite Equilibration Technique
In a poll of dental offices, the number one complaint with fixed restorations, be it porcelain fused to metal, all ceramic, or polymer glass, is the excessive time loss associated with adjusting the occlusion or even having to grind in the bites. While following the philosophies of the L.D. Pankey Institute combined with our exclusive in-lab Bite Equilibration Technique, performed to accurate, articulated models, we have been able to eliminate approximately 95% of chair side adjustments. Our technique consists of eliminating all bubbles from the occlusal surfaces of the casts, and with fine articulating paper, looking for high spots in occlusion and then eliminating them until more stable contact markings appear.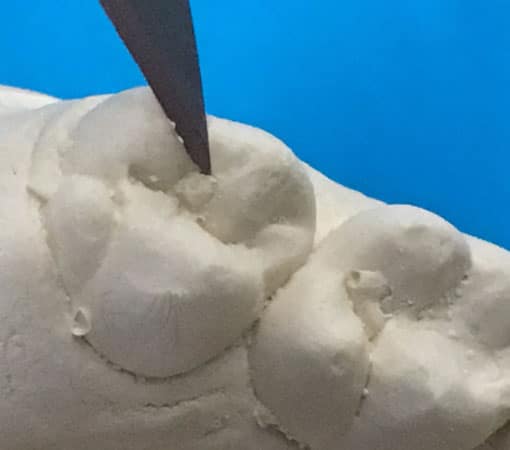 Step 1 – Eliminate all visible distortions on the occlusal of the teeth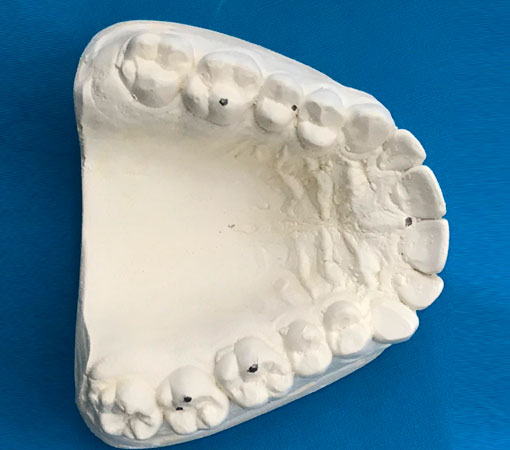 Step 2 – Check the occlusion and eliminate high spots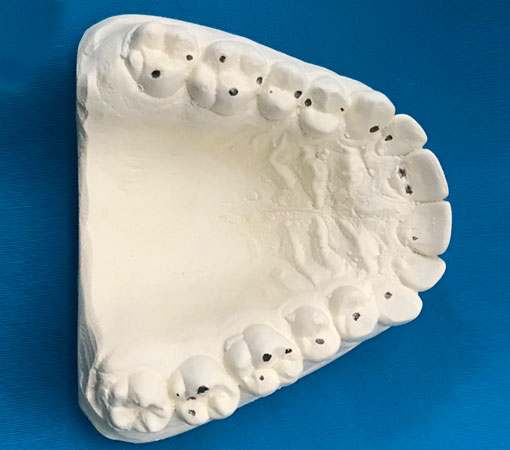 Step 3 – repeat the procedure until more stable occlusal markings