Let's face it, if you are a dentist with your own practice, you know that running a dental clinic is not easy. The last thing you want to worry about is your dental lab. Dental labs are a crucial part of any dental practice. They provide the expertise and skills that you need to provide your patients with excellent dentures, crowns, implant crowns, night guards and other essential dental prosthetics.
Choosing a dental lab is not as simple as it sounds and some are better than others. Before you begin sending dental work to a lab, it is important to do a brief survey of the available dental labs in your area. Interview the labs individually and ask them thoughtful questions. There are many factors to consider, including fair pricing, location, whether or not they have digital workflows, quality assurance, and customer service.
Fair Pricing
The dental lab that you choose should offer fair pricing for the work they do, and they should be competitive in their field. The fees that you pass on to your patients should be of great value to you, but also reflect the fair price for the dental laboratory technician's skills and experience- without compromising the quality of materials, our duty to the environment, or the respect for staff and suppliers.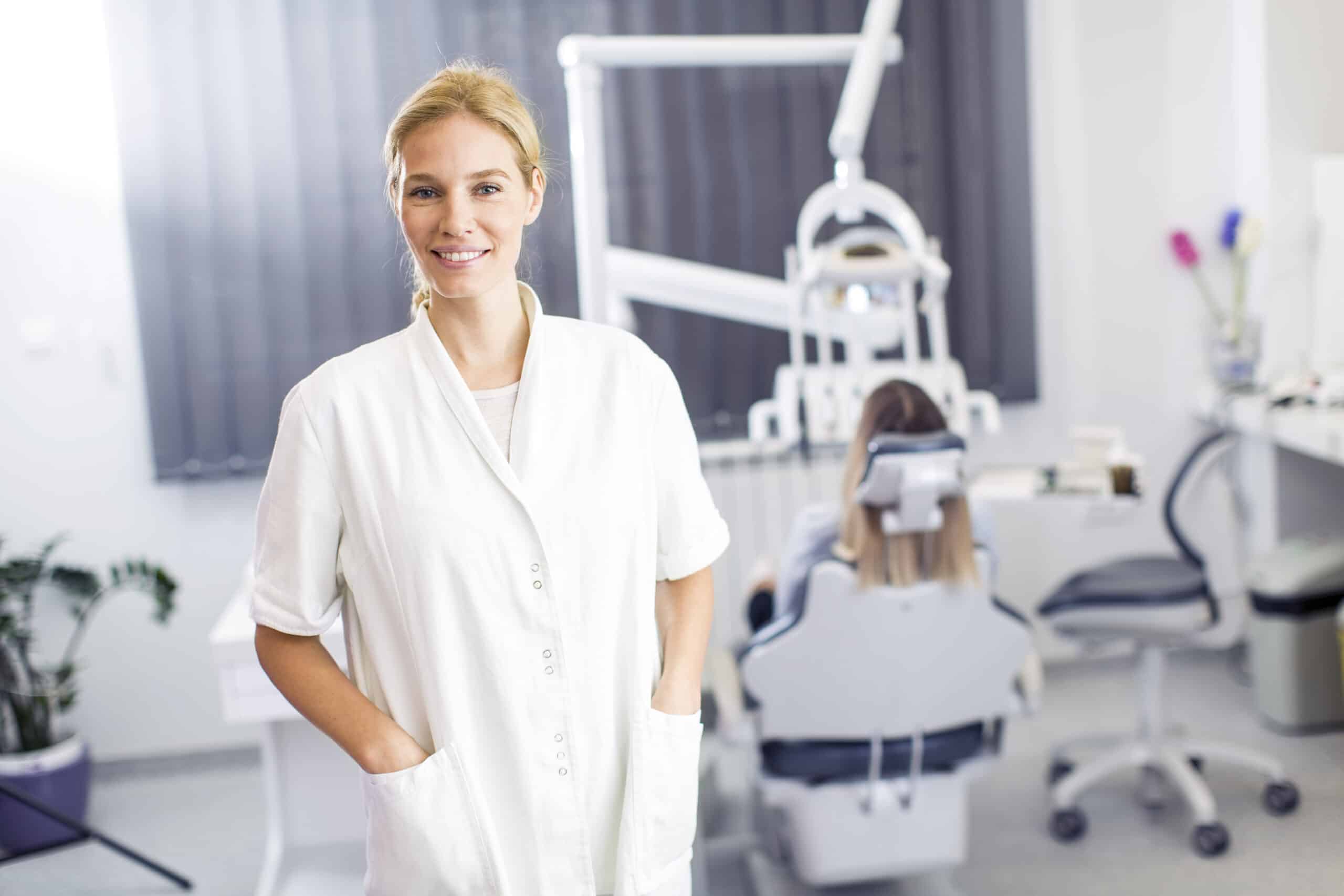 Location
Where the dental lab is located relative to your dental practice is important. Pick one that is relatively close by, within 30 minutes driving distance. This will help with turnaround time and same day pickup and delivery. Before choosing a dental lab to work with, search the dental lab on Google maps and see how far away they are from you.
Digital Workflows
If your dental clinic has digital equipment, such as a 3D scanner, CBCT machine, intraoral cameras and digital x-ray sensors, you want a lab that has digital capabilities as well. This means that they can send and receive files digitally and have access to CAD/CAM technology, 3D printers and milling machines. If the dental lab can't accept STL or DICOM files then they will be unable to produce the important appliances you need for your patients, such as tooth crown and bridge, dental implant crowns, night guards, dentures and more.
Dentistry is rapidly changing and you want a dental lab that can advance with you. A dental lab that is digital and uses advanced technology will be able to produce more quality products in a shorter amount of time. It will also make sure that the lab is up-to-date with industry trends and has the latest technology.
Quality Assurance
All dental labs are not created equal. A good dental lab will have a rigorous quality assurance program to make sure that their work is top-notch and they stand behind their work. The best materials are not always the most expensive, but rather the ones that are specific to your patient's needs and wants.
Quality assurance programs in dental labs serve a variety of purposes: Minimization of remakes, a clear understanding of your work orders, safety and infection control, and on-time delivery of the dental lab work.
When looking for a dental lab that is right for you, ask what checks and balances they incorporate into their workflow to ensure the dental work is safe and fits in the patient's mouth. Ask whether or not they provide a warranty of their work and their policy on remakes.
Customer Service
The importance of customer service is paramount in any industry. The dental lab is no exception. In this fast paced world, dentists want assurance that the lab will take care of them if anything goes wrong.
It is imperative that you choose a dental lab that can respond quickly by telephone or email, knows your name on a first-name basis, and can make quick changes on your dental lab prescription when needed. Know who your first point of contact is at the dental lab and develop with them a collegial relationship.
Why You Should Consider Klausz Dental Laboratory
Ron Klausz, R.D.T. is the owner and your first point of contact at Klausz Dental Laboratories. With over 50 years of experience in the dental technology field, Klausz Dental laboratories integrate advanced occlusal concepts into every restoration and appliance that gets custom fabricated.
Klausz Dental Laboratories stands at the forefront of digital lab technology. They are a Medit Registered Laboratory, Cadent iTero Partner Laboratory, Trios – 3Shape Laboratory, and Cerec Affiliate Laboratory. And the list keeps growing!
Klausz Dental Laboratories is located at 40 Kodiak Crescent, Toronto, near Sheppard Avenue and Dufferin Street just minutes away from Allen Road and Highway 401. They service the Greater Toronto Area locally and beyond.
If you're looking for a Toronto area dental lab that provides high quality work and exceptional customer service, then contact Klausz Dental Laboratories for an information package on all their dental lab services.